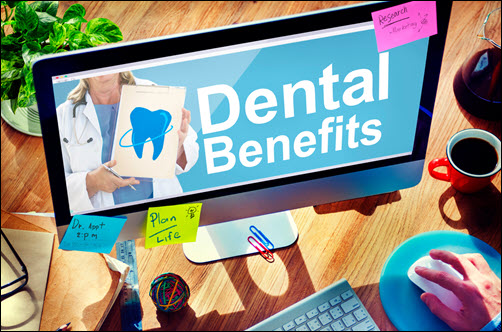 The PDC Dental Membership Club: Dental Care without Insurance
Your smile and dental health are important to you.  But sometimes life's circumstances make it challenging to get the care you need. The job doesn't offer dental insurance, you need specific dental work done, or perhaps the budget is too tight to allow for dental care- any of these can keep you out of the dentist's office.
If you feel that you are alone in this situation, you are not.  A 2021 survey found that more than 65 million Americans do not have dental health coverage.  This affects 1 in 4 adults, who are not getting the dental care they need. But what options are there, if you find yourself needing dental care, but don't have insurance?
Having a healthy smile has many benefits beyond great teeth. When you have a smile that makes you happy you feel more confident in social settings, look forward to getting your picture taken, and will have a boost in your self-esteem.

Dental Care Alternative If You Don't Have Insurance
Dental Plans
In recent years, there has been the introduction of non-insurance dental plans.  These plans offer various benefits and go a long way toward making dental care possible.  And, because your dental plan works with a dental office with a specific group, you can be assured that you can get an appointment when you need one.  No waiting around hoping they can see you.
The PDC Dental Membership Club
As a dental office, Progressive Dental Concepts knows you want the best dental care available for yourself and your family.  We are happy to announce the PDC Dental Membership Club.  With an annual fee of $50 per person, you can save 15% on all services at our practices.  This program is designed to help you save on quality dental care- even if your company doesn't provide dental insurance.
https://www.progressivedentalconcepts.com/wp-content/uploads/PDC-Club1.jpg
332
502
admin
https://www.progressivedentalconcepts.com/wp-content/uploads/logo-300x148.jpg
admin
2023-10-22 16:22:35
2023-10-22 19:25:51
The PDC Dental Membership Club: Dental Care without Insurance